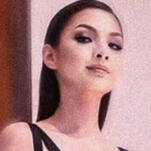 Kyle Tinga
Transport Planner with GET Philippines. Writer. Dreamer. Based in Manila, Philippines.
WHERE CAN YOU FIND ME?
These are some of the places you can find my published work:
NON-FICTION
GET Philippines

Philippine Tatler Traveller

Lifestyle.inq

Manila Bulletin

100 Words of Solitude

Planet Scumm

Rejection Lit
FICTION
Monstronomicon

Idle Ink

Fudoki Mag

Mineral Lit Mag
About
Kyle Tinga is a Sustainable Transport Specialist with GET Philippines by day and a writer by night. She is a graduate from University College London, with a BSc in Urban Studies and MSc in Transport and City Planning. Her position at GET Philippines involves
policy writing, route development, and campaigning for electric public transport. Her non-fiction writing has been published in places such as the Philippine Tatler and Philippine Inquirer, and her short fiction in the Monstronomicon anthology from Haunted House Publishing. She is a lover of travel, food, and stories both real and imagined.
CONTACT
If you're interested in my work with GET Philippines or my writing, don't be afraid to follow or contact me at the following links:
SELECT NON-FICTION BIBLIOGRAPhY
SELECT FICTION BIBLIOGRAPHY
GLOBAL ELECTRIC TRANSPORT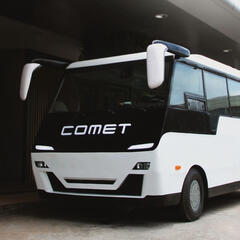 Global Electric Transport, or GET, aims to provide a complete transportation ecosystem designed to deliver sustainable, comprehensive and integrated mobility solutions. The company's spearhead product is the COMET, an electric mass transport vehicle designed for public transport usage.

You can keep up to the date with the latest COMET developments on Twitter, Instagram, and Facebook.